Welcome to Willow Production!
Willow Creek is a church committed to loving everyone, always and extending the hope and grace of Jesus to our neighbors near and far. As a production department, our volunteers and staff support this mission through creating dynamic experiences and distraction-free environments to help our church family thrive.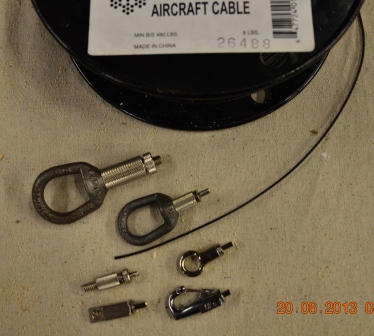 Rigging Made Easy: Cable and Glider by Glenn Davis
---
I've been hearing a lot lately from individuals who are working hard at scenic creativity that are disappointed there is very little information toward tips on rigging and rigging hardware. Almost every scenic project requires the suspension of some sort of scenic element that echoes back scary and dangerous. Which leads me to the question
Read more.
---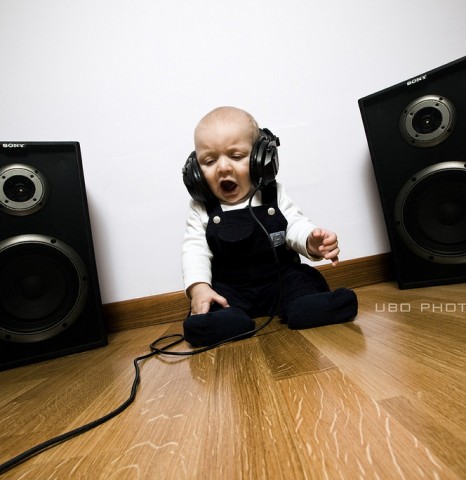 what is the perfect volume? part 2
---
In part one of this post, I talked about making sure you know what you are trying to do in your services and how volume fits into that.  This is a leadership question, more than a dB question.  As a church, what is your goal for the service?  How loud it gets will be a
Read more.
---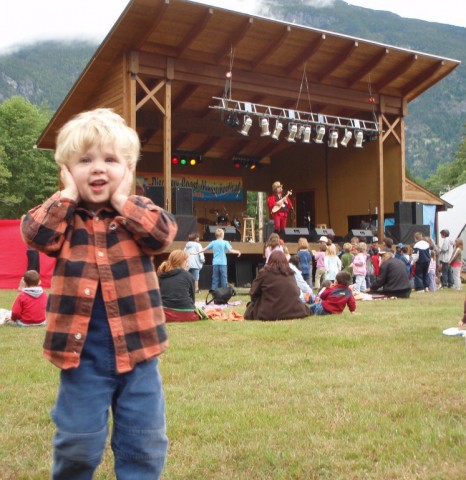 what is the perfect volume? part 1
---
I get a lot of questions about how loud we run our services at Willow Creek.  I always find it difficult to give a standard answer.  Much of that comes from the fact that I think in terms of grey, as opposed to black and white.  Each situation is different, so I tend to give
Read more.
---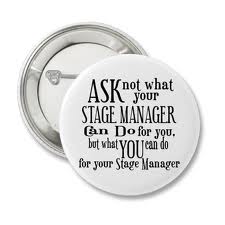 Stage Managers are Super Heroes by Glenn Davis
---
If you were to ask people attending a weekend service or event, "When or how did a live scene change on stage in the dark?" Most people would not have a clue. Unnoticed and in charge of more things than anyone else in a live production, is one of the most valuable production individuals on
Read more.
---
Safety Toward Rigging by Glenn Davis
---
I read an article recently that said, "Gravity is a contributing factor in nearly all accidents involving fallen objects." Even though, that is a pretty humorous statement, the fact is it takes a lot of overwhelming work to overcome gravity. When it comes to rigging "probably" or "maybe" safe, is not the most reassuring words
Read more.
---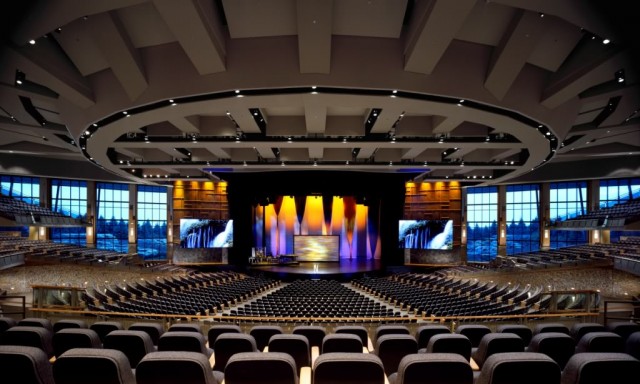 FAQ: Where did the Main Auditorium Window Shades Come From?
---
The window shades in our Main Auditorium are custom made shades on motorized lines hafts controlled by iRig software. We have ten very large windows in our Main Auditorium, five on each side of the stage. Each window is approximately 14 feet wide by 40 feet tall. The sides of the window openings were fitted
Read more.
---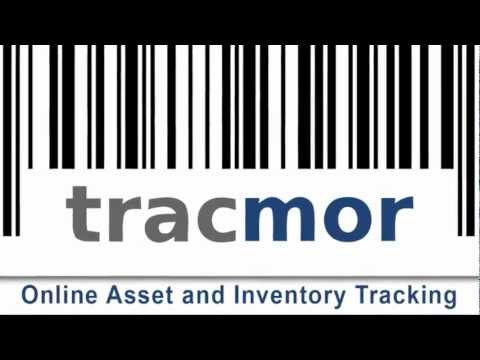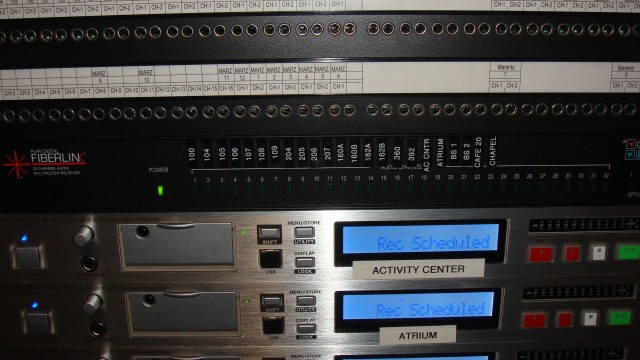 Classroom Recorders
---
In the past all audio recordings for classrooms and events outside of the Main Auditorium and Lakeside were recorded into ProTools, with a staff member setting up the ProTools sessions and manually patching the different rooms into ProTools. At the end of March of 2012, that staff member retired and so the challenge was, "can
Read more.
---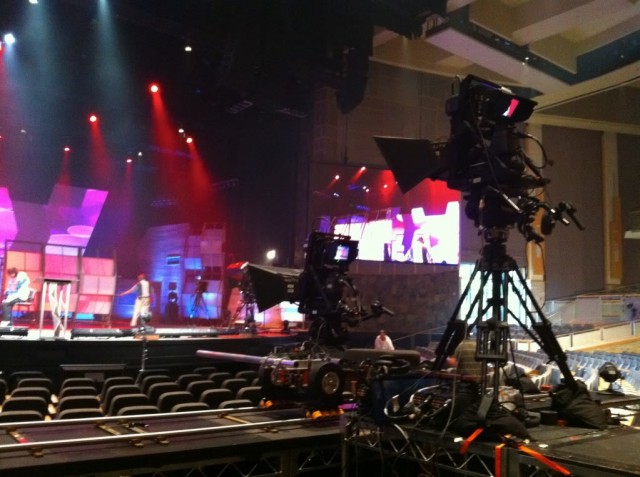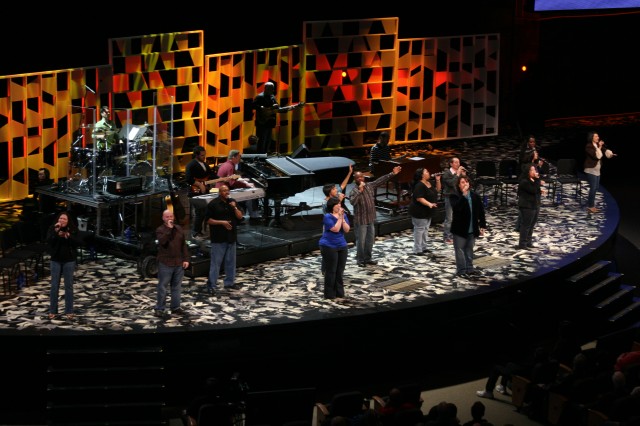 Creating a Temporary Stage Floor
---
The challenge for many churches is creating a scenic design without ruining the existing prefinished hard wood or carpeted stage floors. Planning a project such as a concert or a special event but your existing floor limits what you can do?  A project that requires painting the floor artistically and for it to hold up
Read more.
---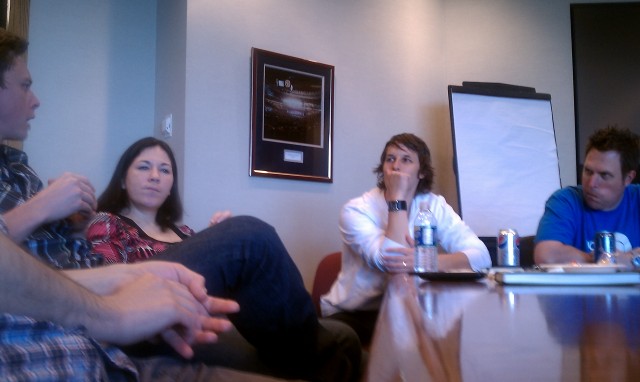 Conquer your Production and Programming Challenges
---
It is an extremely large undertaking and responsibility toward making the right decisions in creating an incredible Christ transformational, life changing moment for anyone who attends weekend services, outreaches and events. This requires an enormous amount of coordination from our production and programing departments with lots of orchestrating behind the scenes toward preparation and planning.
Read more.
---